425 Environmental Testing Procedures
For Whom Intended Test lab­oratory managers, engineers and tech­ni­cians. It also helps quality and reliability specialists and acqui­sition personnel in government and military ac­tivities and their contractors. It is designed for per­sonnel in a wide range of industries.
Brief Course Description The course introduces the factors that must be addressed to undertake a meaningful environmental test. The instructor discusses environmental test applications such as product development, relia­bility, acceptance, qualification, life cycle, fatigue, accelerated, functional, endurance etc. Specific environmental tests including vibration, shock, vacuum, acoustic, thermal, climatic, and accelerated testing are discussed.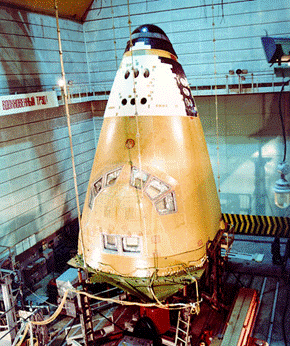 For each environmental test area, the basic theory is introduced along with examples of various test applications so that the students can better appreciate the subject matter prior to delving into detailed test equipment, methods, and procedures. For each testing environment, the course discusses key features of test facilities as well as associated test equipment, including instrumentation and fixtures. Students will gain familiarity with specific test practices and procedures, including test levels and durations. This includes reviewing applicable specifications and standards, generating a test plan, and defining test expectations. Options such as test tailoring and deviation from written requirements will be explored.
The course is presented as a series of highly-interactive lecture/discussion sessions. Special-interest discussions are encouraged outside of the regular course sessions.
Diploma Programs This course is re­quired for TTi's Environmental Engineering Spe­cialist (EES) and Climatic Test Specialist Certificate (CTS) Diploma Pro­grams and is an elective for any other TTi diploma program.
Related Courses For more detail on dynamic test procedures, see Course 116, Fundamentals of vibration for Test Applications. For climatics see Course 230, Climatic Test Procedures.
Prerequisites There are no definite pre­re­qui­sites. The course is aimed toward in­divi­duals involved in a related technical field. Supervisors may contact TTi regarding prospective atten­dees' back­grounds and needs.
Text Each student will receive 180 days access to the on-line electronic course workbook. Renewals and printed textbooks are available for an additional fee.
Course Hours, Certificate and CEUs Class hours/ days for on-site courses vary from 14–35 hours over 2–5 days as re­ques­ted by client. Upon suc­cess­ful course com­ple­tion, each partici­pant re­ceives a certi­ficate of completion and one Con­tinu­ing Edu­ca­tion Unit (CEU) for every ten class hours.
Click for a printable course outline (pdf).
---
Course Outline
---
Summary
Final Review
Award of Certificates for Successful Completion