230 Climatic Test Techniques
For Whom Intended Environmental Engineering Specialists (as mandated by MIL-STD-810), environmental test laboratory engineers and technicians, specification writers, equipment designers, and quality and reliability specialists.
Brief Course Description An introduction to climatic testing with an overview of field test measurement and analysis. Test methods and conditions of commercial and military test specifications and standards are discussed.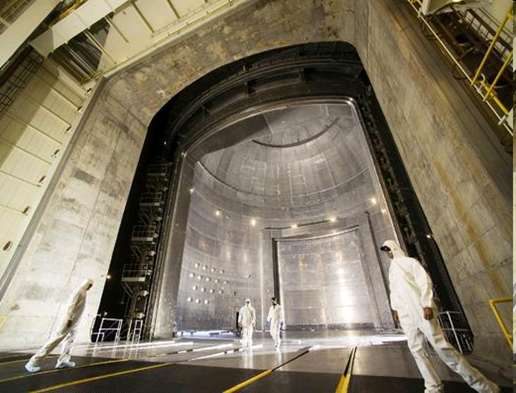 Primary emphasis is on understanding the physics of each environment, and available measurement and control techniques. The course also covers selection and use of chambers for thermal, vacuum, corrosion and dust-particle testing. It provides an overview of compressors, pumps, blowers, and heating systems. There will be a discussion of liquid nitrogen (LN2) cooling systems and refrigeration equipment. All major MIL-STD-810 environments are covered, including humidity, solar radiation, fungus, salt fog, rain and ice, as well as syn-ergistic, combined environments testing. A class project provides supervised practice in using the course material.
The course is presented as a series of highly-interactive lecture/discussion sessions. Problems for individual and group solution are interspersed throughout the course to act as training aids and to evaluate class progress. Special-interest discussions are encouraged outside of the regular course sessions.
Diploma Programs This course is required for TTi's Environmental Engineering Specialist (EES), Climatic Test Specialist (CTS) and Mechanical Design Specialist (MDS) Diploma programs. It may be used as an optional course for any other TTi specialist diploma program.
Prerequisites There are no definite prerequisites. However, this course is aimed toward individuals involved in related technical fields.
Text Each student will receive 180 days access to the on-line electronic course workbook. Renewals and printed textbooks are available for an additional fee.
Internet Complete Course 230 features over eleven hours of video as well as more in-depth reading material. All chapters of course 230 are also available as OnDemand Internet Short Topics. See the course outline below for details.
Course Hours, Certificate and CEUs Class hours/days for on-site courses can vary from 14-35 hours over 2-5 days as requested by our clients. Upon successful course completion, each participant receives a certificate of completion and one Continuing Education Unit (CEU) for every ten class hours.
Click for a printable course outline (pdf).
---
Course Outline
---
Summary and Conclusion; Final Review
Award of certificates for successful completion
Click for a printable course outline (pdf).
Revised 180913