471 Cooling Methods for Electronics Design
(formerly Course 236)
For whom intended Electronic designers and packaging specialists, environmental test laboratory engineers and technicians, specification writers, equipment designers, and quality and reliability specialists.
Brief Course Description The course introduces the fundamentals and physics of thermodynamics and heat transfer. It then shows how to apply this information to the design and testing of electronic and other hardware. Since conventional methods of electronics cooling may not meet the demands of new advanced designs, the instructor will discuss some advanced cooling techniques, some of which will set new industry standards in the 21st century. A class project is included to provide supervised practice in using the course material.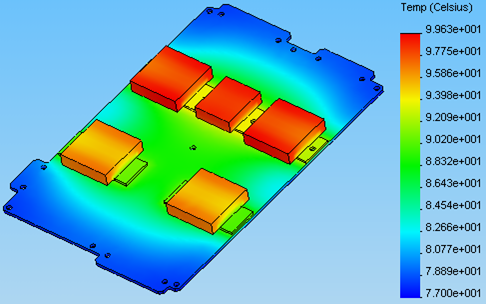 The course is presented as a series of highly-interactive lecture/discussion sessions. Problems for individual and group solution are interspersed throughout the course to act as training aids and to evaluate class progress. Special-interest discussions are encouraged outside of the regular course sessions. Student comments on this course are very positive.
Diploma programs This course is required for TTi's Electronic Design Specialist (EDS) Diploma Program. It is an optional course for any other TTi specialist diploma program.
Prerequisites There are no definite prerequisites. However, this course is aimed toward individuals involved in related technical fields.
Text Each student will receive 180 days access to the on-line electronic course workbook. Renewals and printed textbooks are available for an additional fee.
Internet Complete Course 471 features over 15 hours of video as well as more in-depth reading material. All chapters of course 471 are also available as OnDemand Internet Short Topics. See the course outline below for details.
Course Hours, Certificate and CEUs On-site courses can vary from 14-35 hours over 2-5 days as requested by our clients. Upon successful course completion, each participant receives a certificate of completion and one Continuing Education Unit (CEU) for every ten class hours.
Click for a printable course outline (pdf).
---
Course Outline
---
Summary
Final Review
Award of Certificates for Successful Completion