162 Test Procedures for EMI/EMC/ESD
Application This short course will provide the background and details of commercial EMI/EMC/ESD standards and review test procedures to gain understanding and proficiency in EMC testing.
For Whom Intended This course will be of interest to personnel involved in testing and development of products intended for international markets. It will be of interest to testing and certification engineers and technicians, Quality Assurance personnel such as inspectors and technical auditors, manufacturing engineers, design and development engineers.
Brief Course Description The course provides a review of applicable theory and an explanation of the various terms and definitions encountered. The course proceeds to discuss safety issues and the potential hazards that could be encountered in testing activities.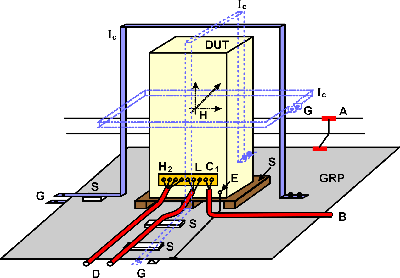 This is followed with a general discussion of regulatory agencies of the US, European and Japanese authorities and the various standards to be followed such as: ECC, FCC, IEC and MIL-STD.
The test laboratory and open area test site are discussed as well as procedures to be followed for compliance auditing and selecting an anechoic chamber.
The advantages and disadvantages of testing in-house or contracting out are discussed as well as the paperwork requirements for certification testing.
The application of various tests for EMI, EMC and ESD are discussed and recommended procedures for each method are discussed.
A review is made of diagnostic methods for dealing with EMI/EMC/ESD problems. The course closes with a review of the examples of test procedures for various industries.
Diploma Programs This course is a required course for TTi's Electronic Design Specialist (EDS), Electronic Telecommunications Specialist (ETS) and Instrumentation Test Specialist Diploma (ITS) diploma programs. It may be used as an elective for any other TTi diploma programs.
Prerequisites Students should have completed TTi's Course No. 104, Electronics for Non-Electronic Engineers or the equivalent. This course is aimed toward individuals actively involved in related technical fields. An understanding of basic electrical theory is required.
Text Each student will receive 180 days access to the on-line electronic course workbook. Renewals and printed textbooks are available for an additional fee.
Course Hours, Certificate and CEUs Class hours/days for on-site courses can vary from 14-35 hours over 2-5 days as requested by our clients. Upon successful course completion, each participant receives a certificate of completion and one Continuing Education Unit (CEU) for every ten class hours.
Internet Complete Course 162 features over 7 hours of video as well as more in-depth reading material. All chapters of course 162 are also available as OnDemand Internet Short Topics. See the course outline below for details.
---
Course Outline
---
Final Review
Award of Certificates for Successful Completion
Click for a printable (pdf) version of course outline 162.
Revised 7/11/18