161 Grounding and Shielding Techniques for EMI, EMC and ESD
Applications In modern electronics, as component size continues to decrease and complexity to increase, electrostatic and magnetic fields and their interactions are becoming increasingly important. As problems have arisen, creative solutions have been developed. This course pulls together the latest tools and techniques for overcoming problems related to electrostatic and magnetic coupling. An understanding of the principles and recent developments in this growing field is essential to many individuals in both the commercial and military electronics industries.
For Whom Intended This course is intended for individuals whose work requires an understanding of the effects of interacting electrostatic and magnetic fields on electrical and electronic equipment. Circuit designers, electronics packaging specialists, systems engineers, and electronic test specialists will find this course helpful.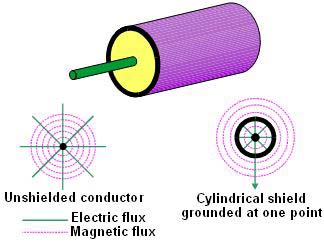 Objectives To help participants to understand grounding and shielding concepts and terminology. To provide an overview of the newest and most effective techniques for overcoming problems through the proper use of grounds and shields.
Brief Course Description The course is not an in-depth electrical engineering course but rather is aimed at individuals who require an intensive overview of basic principals, potential pitfalls and practical techniques, without the assumption of much prior knowledge of the topic.
The course is fast paced and as non-mathematical as possible. It begins with a review of electrostatic concepts, such as charges, fields and forces. It then takes up the basic theory of electrostatic and electromagnetic fields and field coupling. Armed with an understanding of the problem-causing mechanisms, students are prepared to devise solutions. The course addresses practical considerations such as cabling choices and the proper design and use of grounds. Effective grounding and shielding of amplifiers, voltmeters and enclosures will be covered. Techniques for measuring shielding effectiveness will be addressed. Electrostatic Discharge (ESD) will be covered as it relates to equipment design. Comprehensive units on circuit board layout and switching power supplies conclude the course.
Bonus Chapter Chapter 8, "Guarded Voltmeter" is shown in the course outline below, but it is not presented in the classroom, and it is not included in the Complete Video Course. However, it is provided in the course materials for self-study by interested students, and may be included in on-site presentations at the client's request.
Diploma Programs This course is required for TTi's Data Acquisition & Analysis Specialist (DAAS), Elec­tronic Design Specialist (EDS), Electronic Telecommunications Specialist (ETS), Instrumentation Test Spe­cial­ist (ITS) and Metrology Cali­bration Specialist (MCS) Diploma Programs and is an optional course for any other TTi spe­cialist certificate program.
Prerequisites Students should have completed TTi's course no. 104, Electronics for Non-Electronic Engineers or the equivalent. This course is aimed toward individuals actively involved in related technical fields. An understanding of basic electrical theory is required.
Text Each student will receive 180 days access to the on-line electronic course workbook. Renewals and printed textbooks are available for an additional fee.
Course Hours, Certificate and CEUs Class hours/days for on-site courses can vary from 14-35 hours over 2-5 days as requested by our clients. Upon successful course completion, each participant receives a certificate of completion and one Continuing Education Unit (CEU) for every ten class hours.
Internet Complete Course 161 features over 13 hours of video as well as more in-depth reading material. All chapters of course 161 are also available as OnDemand Internet Short Topics. See the course outline below for details.
---
Course Outline
---
Summary
Final Review
Certificates for Successful Completion
Click for a printable course outline (pdf).
Revised 7/11/18