139 Understanding ISO 17025
For Whom Intended This course is for individuals who are involved in testing and calibration laboratories and for others who want a clear understanding of the special requirements that must be met by managers and other personnel in testing and calibration work.
This course is applicable to individuals from a wide range of industries such as Defense, Manufacturing, Utilities, Electronics, Automotive, Medical, Telecommunications, Computers, Aerospace and Universities.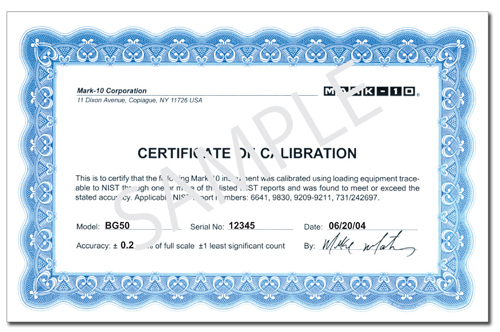 Brief Course Description The course follows the format and content of ISO standard 17025. Its impact on all aspects of test and calibration laboratory operations is analyzed clause by clause. The relationship of ISO 9000 quality programs to ISO standard 17025 is discussed.
Management requirements are discussed in detail, including organizational requirements, the Quality system, Document Control, contracting issues and the handling of complaints, nonconforming work, corrective and preventive action.
In the section on technical requirements, consideration is given to personnel issues, including training and job descriptions. Physical surroundings, test/calibration method development and validation and equipment control are discussed next. Uncertainty, traceability, sampling and quality assurance are covered before a discussion on the reporting of results of testing or calibration activities. The course concludes with guidelines on developing specific applications.
Diploma Programs This course is a required course in TTi's Metrology/Calibration Specialist (ITS) Diploma Program, and may be used as an optional course for any other TTi specialist diploma program.
Prerequisites There are no definite prerequisites for this course. However, this course is aimed toward individuals involved in a related technical field.
Text Each student will receive access to the on-line electronic course workbook, including most of the presentation slides. An initial subscription is included in the price of the course and renewals are available for an additional fee. Printed books are also available for purchase.
Course Hours, Certificate and CEUs Open courses meet seven hours per day. Upcoming presentation dates can be found on our current open course schedule. Class hours/days for on-site courses can vary from 14-35 hours over 2-5 days as requested by our clients. Upon successful course completion, each participant receives a certificate of completion and one Continuing Education Unit (CEU) for every ten class hours.
Click for a printable course outline (pdf).
---
Course Outline
---
Guidelines for Establishing Applications for Specific Fields
Summary and overview
Award of Certificates for successful completion