134 Calibration Laboratory Operations
For Whom Intended This course is for individuals who are involved in standards and calibration laboratories and for others who want a clear understanding of the special requirements that must be met by managers and other personnel in standards and calibration work.
This course is applicable to individuals from a wide range of industries such as Defense, Manufacturing, Utilities, Electronics, Automotive, Medical, Pharmaceutical, Telecommunications, Computers, Aerospace and Universities.
Brief Course Description The course begins with a broad overview of the Metrology discipline, and defines some common terms. It next introduces the statistical concepts that form the cornerstones of modern metrology and calibration.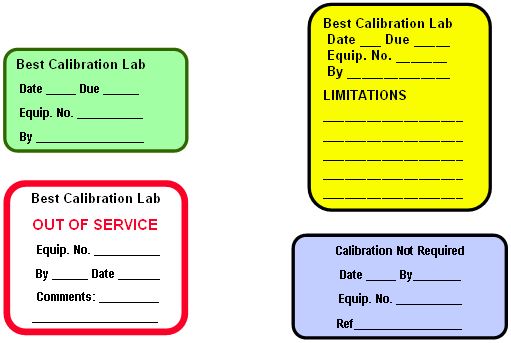 The students are then exposed to statistical management concepts such as Statistical Process Control (SPC) and the Measurement Assurance Process (MAP).
The course then reviews in considerable depth the requirements imposed by ISO standard 17025. Its impact on all aspects of calibration laboratory management is analyzed clause by clause. The role of ISO 9000 quality programs vis-á-vis ISO standard 17025 is discussed.
After a discussion of the staffing requirements of standards and calibration labs, and applicable documentation requirements, the course next reviews measurement uncertainty, and attempts to dispel some of the confusion surrounding this complex subject. Valuable insights into inter-laboratory testing, calibration and comparison (ILC) will be provided.
The final sections of the course deal with laboratory facilities, equipment and calibration logistics, as well as reporting requirements, ESD control, equipment handing and safety considerations.
Diploma Programs This course may be used as an elective for any TTi specialist diploma program.
Prerequisites There are no definite prerequisites for this course. However, this course is aimed toward individuals involved in a related technical field.
Text Each student will receive 180 days access to the on-line electronic course workbook. Renewals and printed textbooks are available for an additional fee.
Course Hours, Certificate and CEUs Class hours/days for on-site courses can vary from 14-35 hours over 2-5 days as requested by our clients. Upon successful course completion, each participant receives a certificate of completion and one Continuing Education Unit (CEU) for every ten class hours.
ON-DEMAND OnDemand Internet Complete Course 134 features ten hours of video as well as more in-depth reading material. All chapters of course 134 are also available as OnDemand Internet Short Topics. See course outline below for details.
---
Course Outline
---
Summary and overview
Award of Certificates for successful completion
Click for a printable course outline (pdf).
Revised 6/13/2018